Wed 22.03.23
By Cameron Prentis
Small Talk Residents: Get to know Club Fitness
Club Fitness, the name says it all.
Patricia has built a reputation for pushing the pace on dancefloors across the globe. Her passion for sport and curiosity for new scenes converge in her performances, creating a sound rooted in energetic and bouncy grooves. She weaves her way seamlessly through a variety of styles she has come across in her years spent DJing, drawing inspiration from time spent in her native Toronto scene, her current home in the UK and wherever her thirst for exploring has lead her…
Ahead of her show with us this weekend, Small Talk and Corsica resident Patricia AKA Club Fitness joined us for a chat. We spoke about life in and out of the club, how all these elements come together in her performances, making the move to a new city and about her experiences so far in the residency. She has played Corsica more than any other DJ since the beginning of 2022, so who better to join us.
What have you been up to recently outside of DJing?
This year I started running and so just been chipping away and increasing my pace. I'm into pilates, weight training, and boxing. I love moving my body and athletic training. I talk about it a little bit here and there - but I love Formula One. I try my best to manage touring and watching all the races/qualifying/practices. I recently made a Formula One inspired mix which aired on NTS. I think in this way my life feels like an extension of who I am as a DJ sometimes.
How do you feel your hobbies influence or inspire what you do as a DJ?
I think mainly of sports in general because a word that I've been thinking about a lot is the word performance, not just in an artistic sense where you're performing, but also in an athletic sense where there's a lot being demanded from you in a physical sense. The upbeat, high energy of sport is obvious in my sound. Outside of this, there is a level of intentionality with the way I take care of myself. I have a background in medical sciences so I'm continually learning about the latest in health research. For these reasons, I prioritise sleep, eating whole foods, doing my hot girl/mental health walks. It's really important to me that I take good care of myself because I want to establish a sustainable approach to DJing. I never get an opportunity, really, to kind of talk about this aspect of my personality in an authentic way. So thanks for asking.
Back on the topic of music, have you got any upcoming projects or shows that you're particularly excited about?
I've got a lot of really exciting mixes coming up. One's coming out in April. I don't want to give them away…  but they're for a lot of my favourite mix series.
In terms of shows I'm playing at De School for the first time. And I'm really excited about that because it was one of the gigs that I had lined up for in 2020 that I was really looking forward to. I'm really keen to check out the space. I've heard so many great things. I'll be playing at Printworks, and they're in their last season too, so that'll be something quite special. On the festival front I'm going to Love International for the first time. I've played in Tisno before, but this time I'm going b2b with Hodge, which will be loads of fun. 
What was it that attracted you to make the move to the UK?
My partner is from the UK and I have family that live here so that's my personal connection to the UK. It was a natural gravitation towards London because of that personal connection but also because I was keen to explore the UK scene to see if it was something that I wanted to do at a professional level. And of course, I love UK rave music. UK dance music is what I've been playing for a large part of my music career and is a big influence on my sound. Even before I was DJing in clubs, when I was DJing on FM radio during university, I'd largely been playing UK artists from Lil Silva to Palms Trax.
You've spoken in the past about the Eurocentrism of dance music. Did you find that this brought any advantages to being in Canada, in terms of having a stronger local scene and how did you find transitioning to the UK/European scene?
One thing I've said in previous discussions that I think can always guide you is being curious within the scene that you have at your disposal, the immediate community that you have. Being curious about what parties are playing on any given weekend, who's throwing parties, who's DJing and all that kind of stuff. Having that natural curiosity was beneficial for me when I lived in Toronto and now. Using platforms like Twitter was a great way to connect with other DJs/punters from other cities, communities. All those really important things, I think, that you just do out of your own natural desire because you love music, I think, in retrospect, lays the groundwork for you as a DJ as well.
How did you end up getting involved in the residency with Small Talk at Corsica?
I remember I sat down with Chris and my manager, Elle, at the time. He told me that he was putting together Corsica's first residency program. He laid it all out for me and asked if I would like to be involved. I was like, yes, obviously. When you speak of Corsica Studios, everyone, you know, kind of nods in respect of the space. It's got so much history - so I was excited about being asked to become a resident of the club. It brought me back to my first memories of visiting Corsica Studios when I didn't even live in the UK. I was travelling by myself and fell asleep on the bus to the venue. It felt like one of those full circle moments that now that this is going to be a home for me to explore new sounds and push the boundaries of what I can do.
That's how basically it came about. It felt very natural and authentic.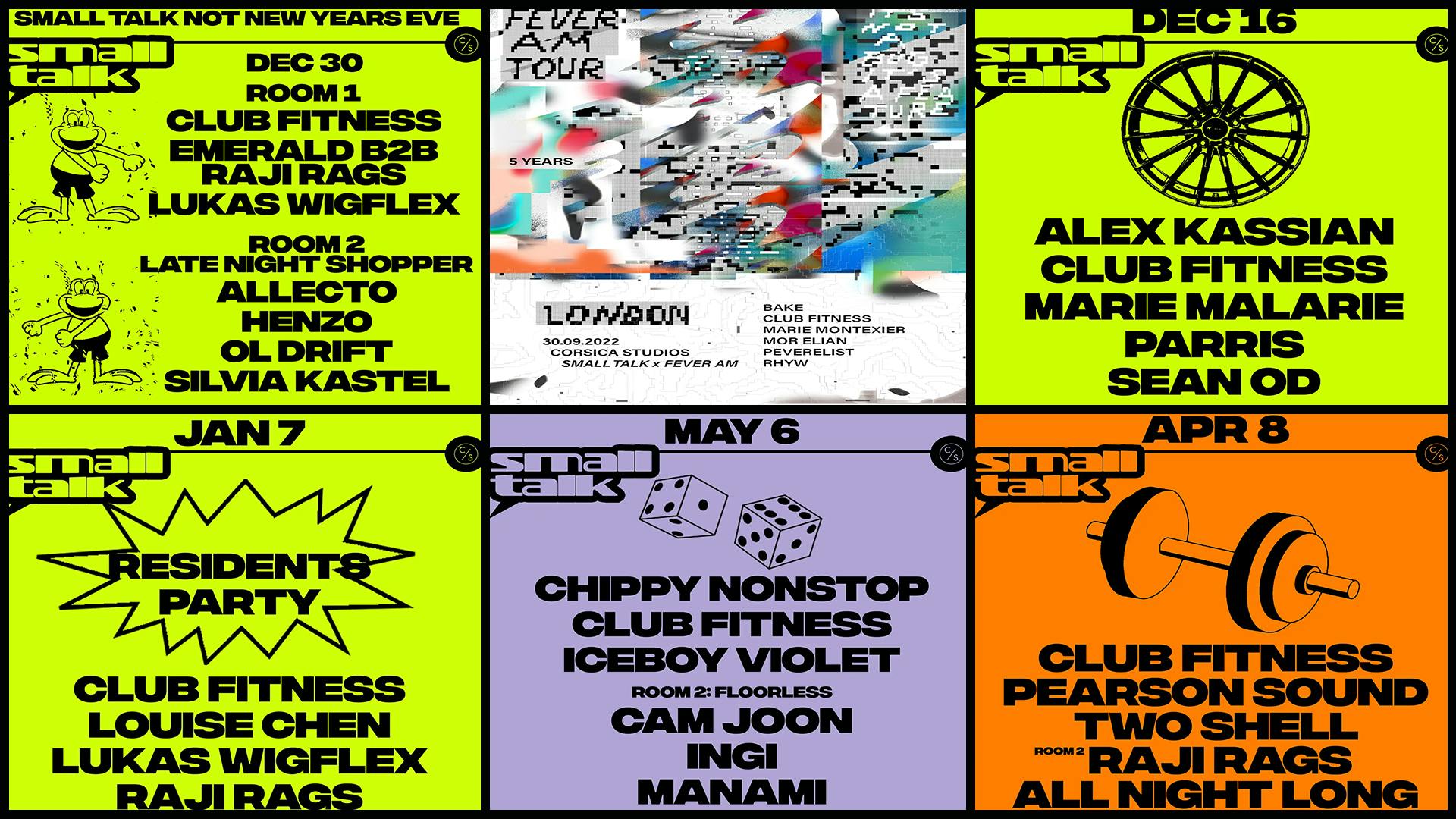 How have you found playing the residency versus your regular shows?
Playing as a resident gives you a certain level of confidence that you wouldn't normally have. It's a different type of confidence when you enter the booth, it's almost like, I'm home and I'm just going to play. I can get really comfortable and just do my thing and take more risks. If you're supporting artists you'd not normally not play with you can kind of dig a bit different. I love tweaking your sound to fit what the program or what the lineup is about. In that sense, it's different from regular shows.
What has been one of your most memorable moments from the residency?
One of the more interesting ones is when I opened Room 1 for Two Shell. I feel like if you say that to people who were there that night or who are affiliated with the club, they know exactly what you're talking about. But I think I had people coming up to me being like, are you Two Shell? 
Two Shell are a mega talent. I really admire their sound and unique methods of presenting their art. I think that it's important and fun to bring that element of play. Going back to the element of performance and sport, play is another aspect to music and what we do that is so enjoyable for people. Sometimes you kind of lose sight of that element and it becomes really serious and kind of boring. And so it's cool to see artists who are willing to employ methods to keep people on their toes. Taking more risks and colouring outside the lines - I think is what made that night really memorable. 
What are you most looking forward to about the show on Friday?
I've seen Umfang play before, but I've not seen Jennifer Loveless and I'm really keen to check her out. I think it'll be a really good night. I think in terms of programming, it's quite an interesting Room 1 lineup.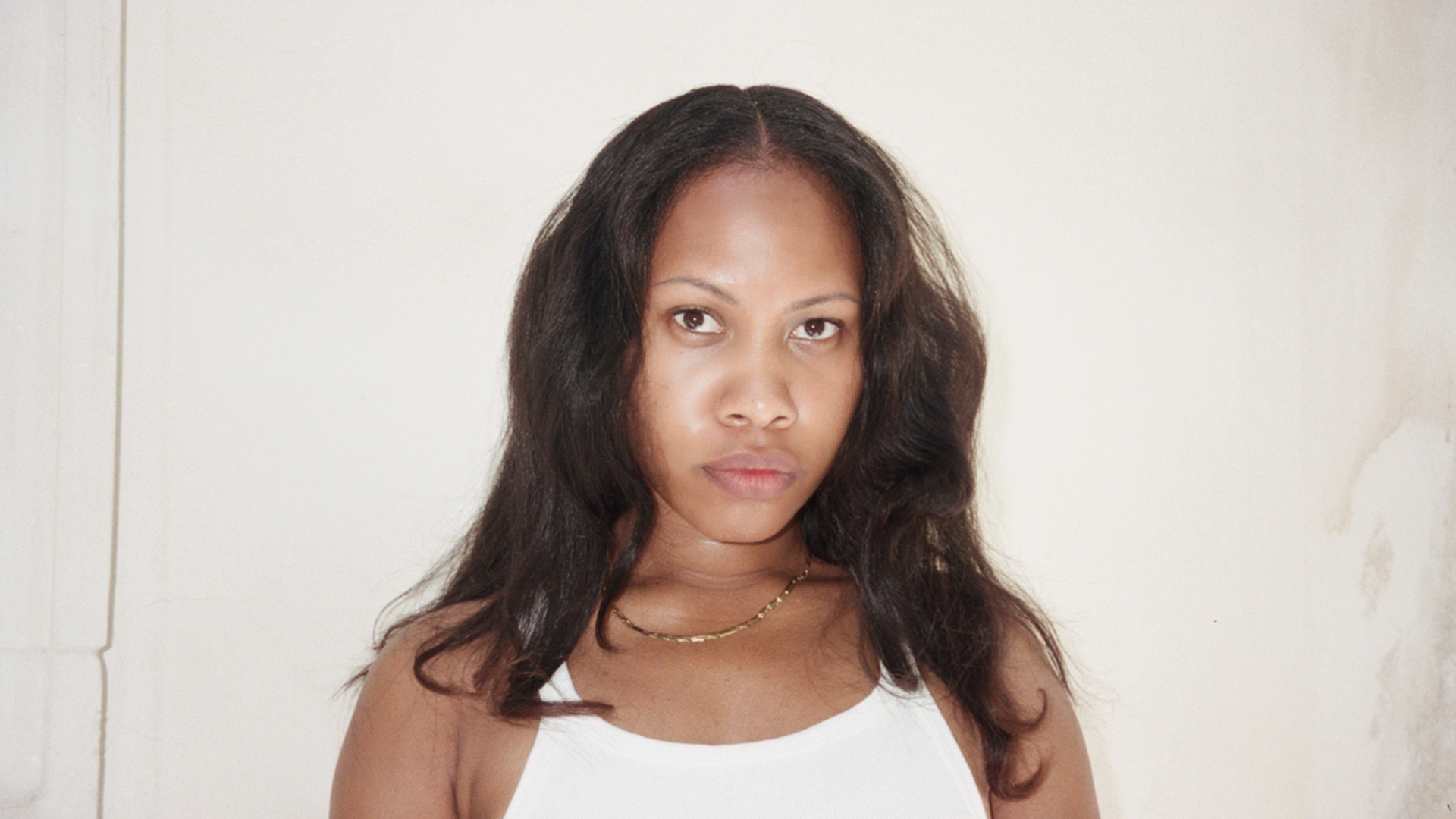 Trademark Q's
Room 1 or Room 2?
I'm going to go with Room 2. The thing I love about Room 2 is that you can play things that are meant for Room 1 in Room 2 and they feel completely different. Due to the way the room is shaped and its set up, everything feels so warm and very different to Room 1. I love it because it mimics a smaller club, which I love playing in. It reminds me of playing at Wire or something like that. That's why I love it. 
What are you three tracks to contribute to the Corsica Playlist?
Okay, so the first one is by a dear friend of mine - Yohei S from Toronto. He's ⅓ of Parallel Minds, a crew/label based in Toronto. He's taken on a new moniker called Bendy. The track I've selected from this self-titled EP is called Air Pressure. It's so so good. Real bassy, bouncy fun.
The second one is by Elissa Suckdog. Her and I bond over F1 and she's coming out with her first ever original release. And so the second track I've selected is called Igittgitt. On this side of the record is an image of Giovanna Amati, who is the most recent female to drive in Formula One.
The last track I have chosen is Cash Splash by Big Zen, because I love Big Zen's work so much. I was listening to his radio shows a lot last year, and his little comments and stuff on his radio show just crack me up. But the reason I love this track so much is just because it taps into all the elements of tracks that I love the most.
It's got this really emotive organ/bass line which gives you that romantic + lifted, feeling of weightlessness that is just so beautiful to feel, particularly in a club setting.
Who is your dream B2B at Corsica?
livwutang, no doubt. I think going b2b in Room 2 with Liv all night long would be a dream.
Catch Club Fitness play Small Talk this Friday with Umfang, Jennifer Loveless and The Beatriarchy x Team Woibey.
Tickets on sale here → https://ra.co/events/1640860