Corsica Studios
Thu 13.10.22

1800—2200
AEG & FMLY present Kyla La Grange - While Your Heart's Still Beating UK Tour.
On Thursday 13 October, Kyla La Grange will perform a headline show at Corsica Studios.
Kyla La Grange's third album, While Your Heart's Still Beating, is an unflinching coming-of-age confessional that explores the tension between youth and adulthood for a generation stuck in suspended adolescence. With extraordinary dexterity, La Grange has created a piece of work that feels epic in scope and subject matter with a startlingly raw, unflinching intimacy at its core, and emerges as her most accomplished songwriting yet.
Sonically, While Your Heart's Still Beating melds electronics seamlessly with organic textures: mournful electric guitars weave through analog synths and drum machines, creating a tapestry of sound that feels nostalgic and modern simultaneously. La Grange produced and recorded the tracks in Hackney with Liam Howe (FKA Twigs, Lana del Rey), long-time bandmate Alessio Ippolito and Cornwall with Mr BJ Jackson. She still writes almost everything at home alone in a small box room, where she feels most comfortable.
Lineup

Kyla La Grange
Lindsay Munroe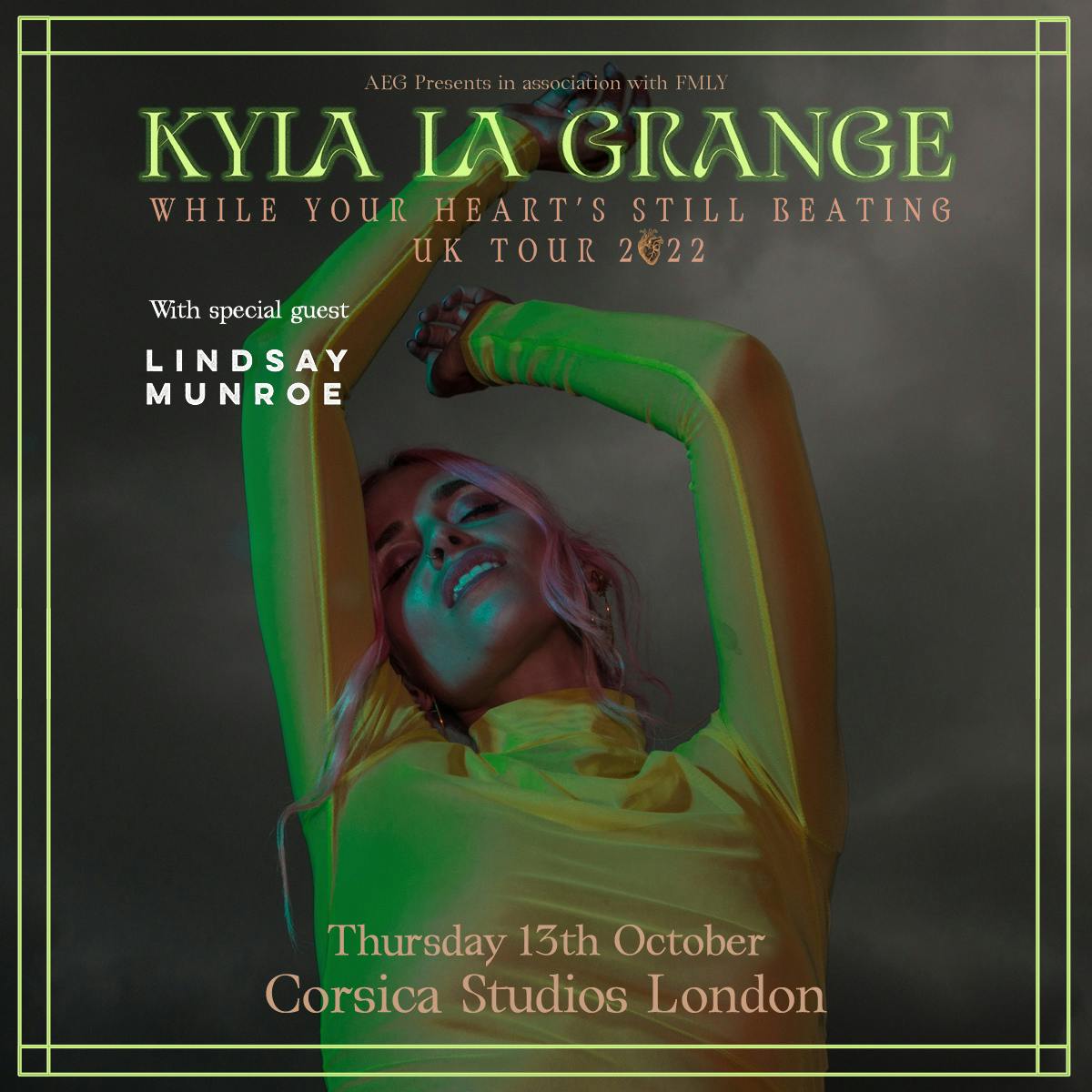 Advance ticket

£13.5
Sold out